Shopping cart
Now in your cart 0 items
Blog
$50 GladRags Giveaway!!!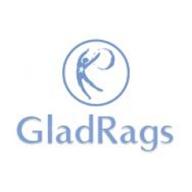 February 10th we will be co-hosting another great chat with You ARE Loved. Not just any chat, but a special Valentines Day edition! Joining us for this chat will be special guests from GladRags and DivaCup.
To help promote the event and encourage participation GladRags has generously given a $50 Gift Certificate (for GladRags.com) to give away to one very luck participant.
GladRags was inspired by the simple utility, earth-friendliness, and comfort of cloth diapers in 1992. Today, GladRags is still a small company but with a big presence, promoting positive attitudes toward menstruation and making the environment a safer, cleaner place. GladRags can be found in health food stores and natural pharmacies nationwide.
"Wow! My second cycle using GladRags, and I already can see what the raves are all about. I live in a warm, humid climate, and I like how GladRags don't trap perspiration and heat like disposables. You can reposition GladRags easily — something you can't do with the adhesive on conventional pads…I look forward to phasing out my conventional products and building up my stock of GladRags. Thanks for providing a quality alternative to feminine protection." – Amy
For more information on GladRags, "Click Here."
*With this giveaway being designed to promote our upcoming TweetChat, Friday, February 10, 2012 the winner must be present to win. (Present, being defined by posting at least one #PeriodTalk tweet between 1:40 and 2:40pm Eastern on February 10th.) Want to stay updated on our giveaway opportunities? Sign up for our giveaway notifications and be notified the next time we are giving away more FREE stuff!
This month's Topic: What's to Love about Menstruation?- A Menstrual Product Valentine Faceoff
This chat will be open for all to comment on the topic. DivaCup and GladRags will also be sharing the top reasons why women LOVE their products. So get your comments ready! We want to hear from you! What products do you LOVE? "Click Here" for more details about the chat. To Enter the giveaway:
How to enter:
1. You must use the Rafflecopter widget below to enter this giveaway.
2. You may enter using any of the listed entry options in the Rafflecopter widget. You may choose one option or all options. Each option is worth 1-5 entries into the giveaway.
3. For each option you choose to enter with, click on "CLICK HERE", follow the instructions, then click on "I DID THIS" and fill out the required information.
4. The giveaway starts on January 12, 2012 and ends on February 10, 2012 at 2:30pm EST.
5. At the conclusion of the giveaway, we will verify all entries.
6. Once the verification process is complete, we will use the Rafflecopter widget to select the winner(s) and contact them.
7. The winner(s) will have 48 hours from our notification email to respond with their full name and mailing address. If we do not receive a response, you will forfeit your prize and another winner will be selected. Please be sure to check your spam filters!
For a quick, 46 second video tutorial on how to enter, "Click Here."

a Rafflecopter giveaway
Posted by The Be Prepared Period Team
Monday, January 16th, 2012
This post has 47 Comments
---
Twitter Stream
Facebook
Do You Like This Site ?
Grab our Button for your Site!
Copyright © 2011 Be Prepared, All rights reserved, Powered by : Glowing Web