Shopping cart
Now in your cart 0 items
Blog
I heart Softcup!
Are you a Softcup lover? Show your love and "Like," Tweet, or Pin (We know how many of you are crazy over Pinterest!) this post. Let's see how many new people we can introduce this great product to!
Help us share why you love Softcup by leaving a comment below. We want to help educate women that there are more product options than the traditional pad or tampon.
Not familiar with Softcup, interested in trying it out or just need to stock up? Visit the Softcup product page for more information.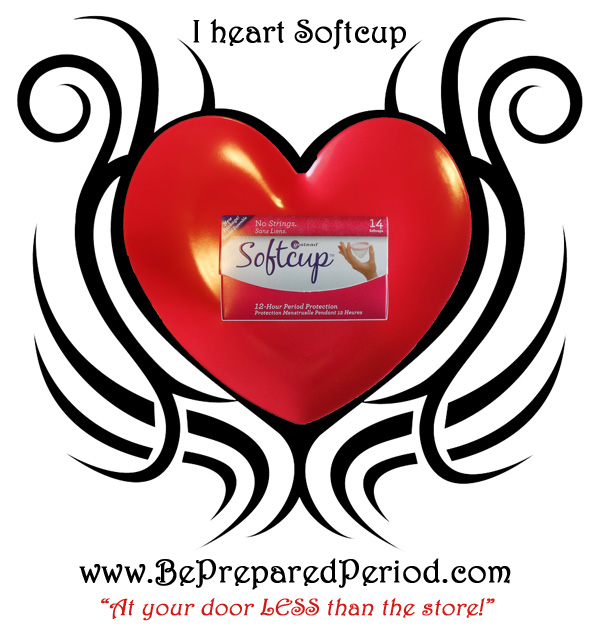 Posted by The Be Prepared Period Team
Thursday, February 9th, 2012
This post has 1 Comment
---
Twitter Stream
Facebook
Do You Like This Site ?
Grab our Button for your Site!
Copyright © 2011 Be Prepared, All rights reserved, Powered by : Glowing Web