Shopping cart
Now in your cart 0 items
Blog
PeriodTalk + #PeriodTalk Live = Fun New Giveaway!
Thanks to our amazing special guests & participants last month, #PeriodTalk now officially holds the title of being a Worldwide Trending Topic. So what do we do after reaching such a milestone? We CELEBRATE!!!
October 12th we'll be celebrating Period Talk in multiple ways! With it being the second Friday of the month we'll be hosting,…you guessed it…a PeriodTalk Tweet Chat!
And as we announced during last month's chat we are taking PeriodTalk from a once a month live tweet chat to a community that is available for support 24/7/365! If you haven't already, check it out and chime in! Just click, "PeriodTalk!" There are many great questions and answers being posted already. To help get the tweet chat going & encourage conversation we'll be featuring some of the top questions and answers to share with you!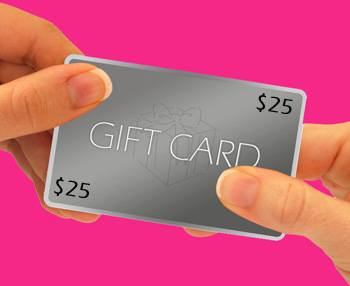 Prizes & PeriodTalk, they just seem to go together. So this month we'll be offering one lucky winner a $25 Gift Certificate to BePreparedPeriod.com to purchase their favorite feminine hygiene products.
We realize Periodtalk isn't at the top of everyone's favorite topics, but by making it fun with prizes and great conversation we hope to break the silence on what many still feel is "taboo." Help us and share our chat and/or this giveaway with your friends!
Be Prepared Period hopes to make your period more convenient by providing both an online store with a subscription option to make sure you are always prepared as well as helpful resources to assist those seeking a Better Period.
"I heard about this website through the Instead cup Facebook page. You guys carry the brand new and improved Reusable Instead cup. I love having it automatically shipped to me every 4 months! One less thing I have to worry about." -  Amy Killian – Sparks, NV
Shopping online at Be Prepared Period means:
- never running out of product when you need it most
- no more inconvenient or embarrasing trips to the store
- products for less + free shipping options
- friendly & helpful customer service
- fast shipping
Posted by The Be Prepared Period Team
Friday, September 28th, 2012
This post has 19 Comments
---
PeriodTalk Launches as One of the Only Online Educational Communities for Women, Developing Girls and their Parents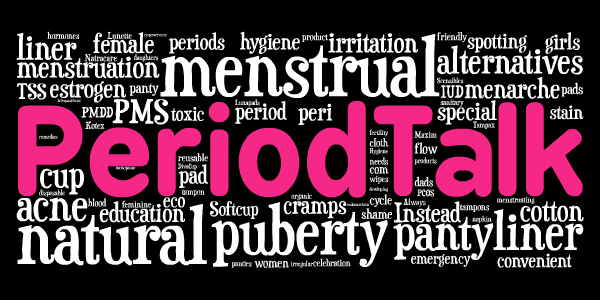 FOR IMMEDIATE RELEASE
SEATTLE— BePreparedPeriod.com has launched what may be the only online community for women of all ages, developing girls and their parents, a safe place for questions and answers about menstruation, feminine hygiene, the female body and more.
PeriodTalk is free and open to anyone to ask and answer questions anonymously. BePreparedPeriod.com founder Tara Bruley, a Seattle-area mom, said PeriodTalk is an accepting place for questions that women, parents, girls, "tweens" and teens may be uncomfortable asking about menstruation and physical development elsewhere. Other members of the community can offer their own insight, and PeriodTalk experts may also chime in with guidance and knowledge. Read the rest of this entry »
Posted by The Be Prepared Period Team
Tuesday, September 25th, 2012
This post has No Comments
---
We're on Seattle's 106.1 KISSFM!!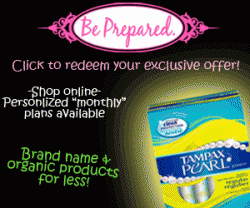 Check it out, you can now hear us on Seattle's 106.1 KISSFM!! We are absolutely THRILLED to be spreading the word about our site, services and resources on air!
If you've visited us at Be Prepared Period, you can probably see that a big part of our mission is to educate, whether it be helping parents prepare their daughters for puberty, assisting women achieve a Better Period, or informing females about healthier product alternatives.
Some of these efforts include providing:
Posted by The Be Prepared Period Team
Monday, September 24th, 2012
This post has No Comments
---
Why Haven't I Started My Period Yet and Hello…Where are My Boobs?
It can be difficult to feel like you are one of the only girls in your grade that hasn't started her period or hasn't seemed to 'blossom' yet.  If you are what might be called a 'late bloomer' (I know, awkward term) it is normal to feel anxiety and worry that you are different, or that something is wrong with you!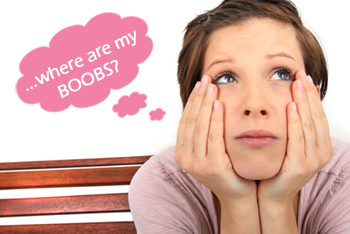 But the best thing to do is put your worries aside – and realize that when it comes to puberty, there is no such thing as 'normal!'  (Heck, you might even consider yourself lucky.)
Some girls start menstruating at the age of 8 or 9.  Others may not start their periods until they are 15 or even 16.  Some factors that can delay your first period are EXTREME exercise (meaning several times a week for several hours per day) and a diet that is lacking in vitamins and minerals.
If you are eager to start, you should know that most pediatricians will not likely do anything to help you until you are over 16. As long as you have started to develop pubic hair by the age of 13-14, you really should not stress yourself out with worry. Read the rest of this entry »
Posted by The Be Prepared Period Team
Wednesday, September 12th, 2012
This post has No Comments
---
#PeriodTalk Back to School
A guest post by our Irish friend, Samantha Kelly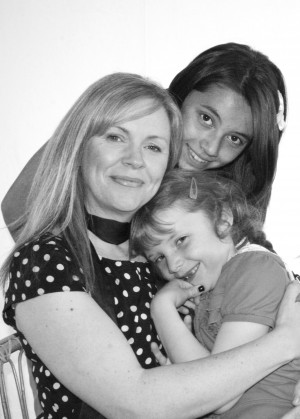 Back to School!!
The sun is shining and all the rain has stopped! This can only mean one thing! Yes the schools are back! After a rainy summer here in Ireland, stuck indoors my 13 year old Daughter went off to Secondary School to start her journey into the world of Teenage Dreams, peer pressure and Boys!!
Aarrgh! I can't believe She is going to secondary school already!  I remember her asking me could she get a puppy when she was five and spending hours and hours throwing the ball for our dog Candy.  The dog is lucky if she gets acknowledged when she stomps in the door with her overweight schoolbag now! (Why do they make books so heavy anyway)?
Ah but one of the best things about going back to school is the fact that she has a bit more knowledge of periods and is always prepared with her 'Secret Casket' in her schoolbag.  Of course, because She is the daughter of Funky Goddess, her friends know that she always has a supply of pads readily available, so she tends to pack a few extra these days, due to girls approaching her in case of emergency. She says she likes this as she feels like she is helpful to her peers. This isn't a bad quality to have at all and I am so proud of her for it. (could be worse, she could be the go to person for much nastier reasons)! Read the rest of this entry »
Posted by The Be Prepared Period Team
Monday, September 10th, 2012
This post has No Comments
---
Schools, Books and Periods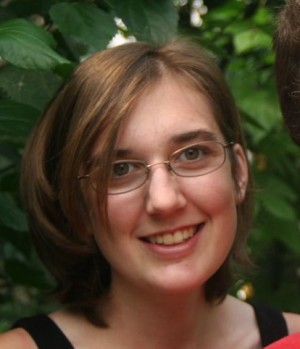 A guest post by Jenn Leggett
So with fall comes back to school.  And something lots of young woman will be learning to deal with are periods, and not the punctuation type.  I mean that monthly friend that all women get once a month.  I remember back to being in middle and high school and wishing that it was a good enough excuse for a sick week.  My whole period was a nightmare for me as a young woman.  I never knew exactly when it was coming so when it got close I was constantly worried about getting it, being stuck in class, not being able to be excused and bleeding through my pants.  I used to wear a sweatshirt around my waist to hide the unfortunate spot on my jeans.  I also remember the dread of trying to hide tampons and pads in my hoody as we had a school policy of not carrying bags with us to class, I was horrified that someone would see them and make some snarky teenage boy comment in front of everyone.  I also remember the time spend in the morning finding the right jeans, that I didn't think would show the bulky disposable pads I was wearing.  It was quite a process, and left me a ball of nerves for the whole week.
What I wish I knew. Read the rest of this entry »
Posted by The Be Prepared Period Team
Thursday, September 6th, 2012
This post has No Comments
---
Twitter Stream
Facebook
Do You Like This Site ?
Grab our Button for your Site!
Copyright © 2011 Be Prepared, All rights reserved, Powered by : Glowing Web