Shopping cart
Now in your cart 0 items
Blog
We're on Seattle's 106.1 KISSFM!!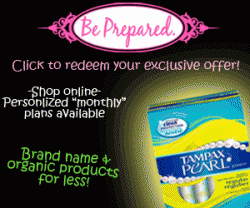 Check it out, you can now hear us on Seattle's 106.1 KISSFM!! We are absolutely THRILLED to be spreading the word about our site, services and resources on air!
If you've visited us at Be Prepared Period, you can probably see that a big part of our mission is to educate, whether it be helping parents prepare their daughters for puberty, assisting women achieve a Better Period, or informing females about healthier product alternatives.
Some of these efforts include providing:
But despite these efforts to educate we frequently hear, "I just came across your site, I didn't know there were resources out there like this…" from first time visitors. This leads us to believe that many girls, women and parents are still left in the dark. So obviously, having the opportunity to spread the word via main stream media makes us very EXCITED!
For all those local to the Seattle area you can now hear us on 106.1. If you're not local, don't despair! Our commercials will be rotating on their streaming station through iHeart Radio, just click on 106.1 KISS FM – Seattle to tune in.
But if you want to go one step further and really help us grow, share our site with your friends. Sharing is so easy these days thanks to social media networks like Facebook, Twitter, and even the fun new one Pinterest (and of course there's always good "old fashion" email)!
By spreading the word, you'll be helping us break the silence on this "taboo" topic letting girls and women everywhere know it is okay to talk about PERIODS, it's nothing to be ashamed about!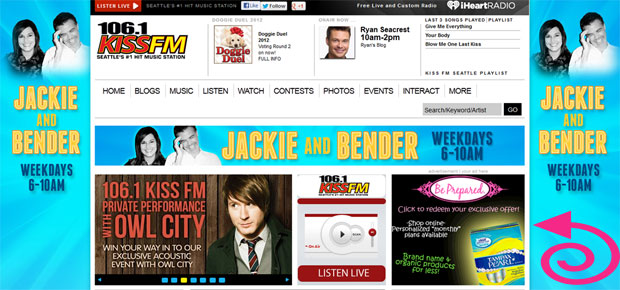 Posted by The Be Prepared Period Team
Monday, September 24th, 2012
This post has No Comments
---
Twitter Stream
Facebook
Do You Like This Site ?
Grab our Button for your Site!
Copyright © 2011 Be Prepared, All rights reserved, Powered by : Glowing Web