Shopping cart
Now in your cart 0 items
Blog
Are You Team Pads & Tampons or Team Menstrual Cup this Halloween?
New to the menstrual cup idea? Check out our wide variety of cups, "here."
As always, we are happy to help answer any questions you may have. Please feel free to contact us if there is anything we can do for you or you may post your questions in our new online question and answer community, PeriodTalk.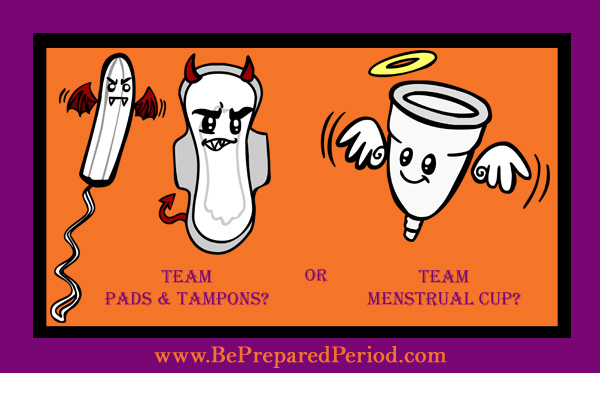 Place your vote in the comment section below.

Wishing you a Safe & Happy Halloween!!
from our Team at Be Prepared Period
Posted by The Be Prepared Period Team
Monday, October 29th, 2012
This post has No Comments
---
Twitter Stream
Facebook
Do You Like This Site ?
Grab our Button for your Site!
Copyright © 2011 Be Prepared, All rights reserved, Powered by : Glowing Web