Shopping cart
Now in your cart 0 items
Blog
Understanding Your Menstrual Cycle
by Suzan Hutchinson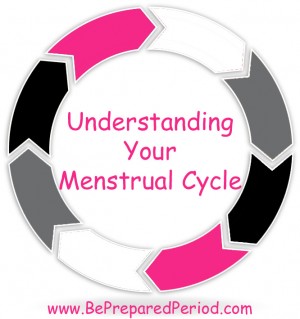 Understanding your menstrual cycle – sounds clinical, doesn't it? Like something we would study in high school health class or in a college level women's studies course.
To be honest with you, I wish that during my growing up years someone had given me the opportunity to learn the information that will be shared during the PeriodTalk Tweetchat on November 9, 2012 from 2:00 – 3:00 p.m. ET. This type of information is empowering and can be life changing!
I know it was for me when I first discovered it. It has revolutionized my view of my own menstrual cycle and enabled me to appreciate my period.
Appreciate my period?  YES!  A woman's period is so much more than 3 to 7 days of bleeding just as the menstrual cycle is so much more than the "period" period.
Your period marks the beginning of a new cycle – a beginning.  Beginnings are filled with possibilities and opportunities.
I know – cramps, bloating, moodiness, pain, leaks…all of that tends to overshadow the positive aspects of flowing and of beginning a new cycle.
But, when looked at as a whole the menstrual cycle offers amazing things to women that most have never considered.  All we need to do is accept it, embrace it and become aware of who we are and where we are within our cycles.
As I learned my cycle I found myself asking women I knew well "where are you in your cycle?" I could almost tell them to the day what CD (cycle day) they were just by observing them and relating it to where I was and who I was on certain cycle days.
By understanding your cycle you know more than just when to expect your period, or when you are fertile/if you are fertile.  You know when to employ strengths, how to avoid cycle pitfalls, when best to begin a project and when your cycle will help you complete one. It will help you understand why you act and react the way you do and why on some days you say and do things that appear to be out of character for you.  And, it will help you understand your daughter, mother and other women in your life.
If anything I've shared piques your interest, then join us Friday, November 9 at 2:00 p.m. ET on Twitter for #PeriodTalk.
Suzan Hutchinson is a survivor of Toxic Shock Syndrome (TSS) who believes that everyone benefits when women know more about their cycles.  A menstrual activist, she current serves as Director of Connectivity for You ARE Loved and as the Manager of Operations at Lune North America (Lunette).
Posted by The Be Prepared Period Team
Wednesday, October 31st, 2012
This post has No Comments
---
Twitter Stream
Facebook
Do You Like This Site ?
Grab our Button for your Site!
Copyright © 2011 Be Prepared, All rights reserved, Powered by : Glowing Web