Shopping cart
Now in your cart 0 items
Blog
Endometriosis Awareness Month Recap
Endometriosis Awareness Month has come to a close but the great work that organizations like, The Endometriosis Association, The Center for Endometriosis Care and The Endometriosis Network Canada is not done. Their work to raise awareness for this "invisible" disease goes on year round. We feel so honored to have taken part in their mission of raising awareness, educating and providing hope.
Last year, we helped raise awareness by adding a new Endometriosis section to our site and also included Endometriosis brochures in all our shipments for the month of March.
This year, we are proud to report that much more was done to raise awareness.
This "invisible" disease became visible:
- On Twitter: We hosted a special Endometriosis Awareness Tweet Chat with special guests, The Center For Endomteriosis Care & Dr. Sallie Sarrel (transcript available, here)
- In every BePreparedPeriod.com shipment: Endometriosis brochures (provided by The Endometriosis Association) were added to all orders
- On our blog and Endometriosis section: Personal stories from many courageous EndoSisters, and an article about Endometriosis Awareness from the Endometriosis Network Canada were added
But none of this would be possible without all the caring individuals and organizations out there supporting this cause. Help us keep the momentum going and check out their stories below,
Click the picture to read their story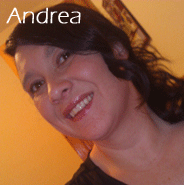 Do you have a story to share? We'd love to feature you in our Endometriosis Awareness Campaign! Share your story, "here."
New resources to check out – Click the image to view
Posted by The Be Prepared Period Team
Monday, April 1st, 2013
This post has No Comments
---
Endometriosis: Melissa's Story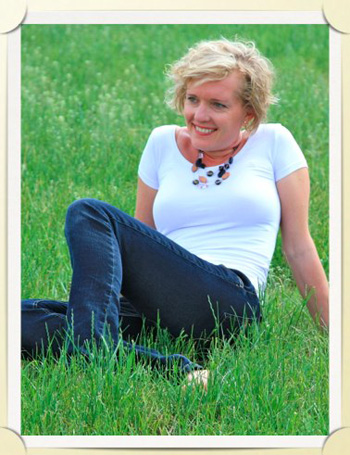 The EndoAngel, Melissa shares her story…
"I guess you could say that my story begins like many other Endo Stories begin: with a nasty diagnosis while starring blankly at your doctor…. I know for me, it took days for the information to actually settle. To finally know what was causing my pain but also to confront those dreaded words of "there is no cure", "your fertility can be affected" and "there are limited choices on what we can do".
It felt like everything in my life had suddenly come to a grinding halt. I was only 19 and here I was, having to make decisions about my future children and what I could do to prevent this disease from spreading. I was only presented with two choices: operations and hormonal treatments. I didn't particularly like the sound of either one and so, my doctor worked out a system where I could go on the lowest possible hormone treatment and just have an operation every year and a half to "clean me out". I really believed for many, many years that I was on a good path. I had entrusted my body to a specialist and he had heaps of experience with women and Endometriosis. Surely, he must know what was best for me?
It was only after the 7th operation that I started to recognize that my body just couldn't carry on like this anymore. My Endometriosis had controlled so much of my life up until this point. I had to be in a secure job, to ensure I had medical insurance. I had to pick jobs that weren't too stressful, do things that weren't too physically demanding and make sure I always had time to myself. Somehow, Endometriosis still had a bellowing voice – a loud one! It shouted so loud and made sure it was never forgotten, sending me pain messages from out of the blue. Read the rest of this entry »
Posted by The Be Prepared Period Team
Wednesday, March 27th, 2013
This post has No Comments
---
Endo And Me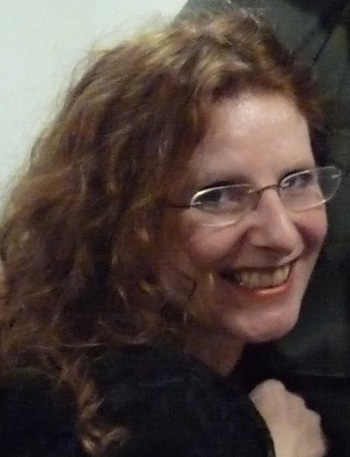 It is hard to say when my story began.  From the age of 16, I started having 'problem' periods.  My GP put it all down to my age.  I was put on the Pill and sent away.  People told me that my periods would become lighter, regular and much easier on the Pill.  Really?  Not mine.
Over the years, I'd go back to my various GPs, as pain, heavy and irregular periods would rear their ugly heads.
At the age of 22 I was told that if I ever wanted children, I'd need help.
In 2003, at 37, things got much worse.  I suddenly became very ill.  My periods would last much longer than normal, sometimes one would just merge into the next.  I was having a constant battle with anemia.  As fast I was receiving iron from the tablets, it would just drain away again.  The pain was becoming unbearable and outside of my cycle (but then again what was my cycle?)  Even with the Pill my periods were all over the place.  It was like my body had lost control of itself. I remember watching others around me, getting on with their lives, having a period each month didn't seem to stop them in their tracks, they didn't need to take time off sick, so why did I?  Perhaps I was just a bit pathetic and couldn't cope like others?
I was finally diagnosed with Endometriosis in 2004, at the age of 38, after eventually being referred to a gynecologist.  A laparoscopy confirmed that I had small strips of Endo on the ligaments supporting my womb.  Apparently there are a lot of nerves in there, which would explain the pain. Read the rest of this entry »
Posted by The Be Prepared Period Team
Monday, March 11th, 2013
This post has No Comments
---
Endometriosis: Sarah's Story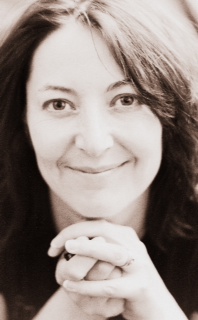 Some days my pain is so excruciating that it takes every little last bit of willpower I have to drag myself out of my bed and face the world. Those days used to be a few out of every month, now those days are every day.  I know the cause of my pain.  I know what the solution is.  I know when that solution is coming and it is only a few weeks away, but time seems to somehow dilate and those few weeks seem as far away as the stars and planets that I stare at on those few cloudless nights we have in the grim north!
So here is my story.  Long and tedious it may be, but it is my story nonetheless and it is time that I put it all down in one place.
I have just turned 40.  I feel it.  In fact, add another 20 years on…that's how I think I feel. This state of mind is not normal for me but it has been the status quo for over 2 years.
You see I, like many other women, have a condition called endometriosis.  It is often a silent condition that goes unnoticed and can often cause very few symptoms.  It is frequently misdiagnosed and from my research, it can take many years for a firm diagnosis to be achieved and treatment to be secured.  In the meantime, that long wait can cause untold damage, not only physically, as in my case, but mentally and emotionally too.
Rewind 21 years.  I was at university.  I was not a social butterfly, not confident as such.  I certainly didn't get overly involved in the social scene at uni.  I got on with my work, attended my lectures, occasionally went to the Thursday night 'disco', but really, kept to a small group of friends who I met.  Why?
Every few weeks I would be plagued with horrific period pains.  Pains that rendered me speechless. Doubled over.  Often fainting.  It was embarrassing and terrifying and I really didn't want to be around people when that happened. Read the rest of this entry »
Posted by The Be Prepared Period Team
Friday, March 8th, 2013
This post has No Comments
---
Endometriosis: Danielle's Story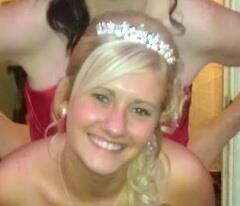 My name is Danielle, I'm 23 and I was diagnosed with endometriosis in January 2012.
I had my first period when I was 11 and they were always painful, but my older sister was the same and doctors just said it was normal. I went on the pill when I was 17 to help make my cycle more regular, but I still suffered a lot with the pain and I always bled very heavily. I suppose I just accepted it.
I remember one month when I was 19 the pain was worse than normal. I came home from work and went in the bathroom to change, and within seconds there was a trail of blood on the floor. As I said, my periods had always been heavy but I'd never seen anything like this. My parents took me up to A&E but we didn't really get any answers. They didn't want to examine me because it would have been uncomfortable for me as I was bleeding. I'd had a boyfriend for over two years at the time and we were sleeping together but we always used protection, so I didn't think I could have been pregnant but they said that was a possibility. My boyfriend at the time wasn't very nice – I called to let him know I was in the hospital and his response was that he was going out with his mates, so I didn't feel comfortable discussing the issue in front of my parents! The doctor told me I should come back in a few days to be examined, but stupidly I never did. Other than that, they told me to tri-cycle my pill to make my periods lighter and they sent me home. Read the rest of this entry »
Posted by The Be Prepared Period Team
Thursday, March 7th, 2013
This post has No Comments
---
Endometriosis: Katie's Story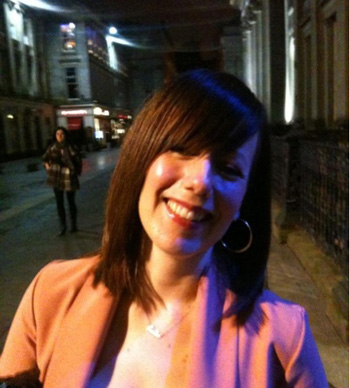 It all started in 1985 when, at age 10, my first period arrived. It was nothing particularly memorable. I remember my mum gave me a sanitary towel and I had a bath.
Shortly after this happened my parents divorced and I now lived with just my dad.
Age 12 – My periods had become very heavy. I often leaked through my clothes and I was very embarrassed. Several times I was at school with no other clothes to change into and had to walk around all day with a jumper or coat wrapped around my waist to disguise the marks on my clothes. I didn't feel comfortable talking to my dad about it so I just suffered in silence.
Around this time I also started to be bullied (we had moved to Scotland where my dad is from and my English accent made me a target for abuse). At 13, I had gone back to England to visit my mum and decided to stay there as I was becoming too distressed from the abuse.
Age 15 – I had violent pains in my stomach and I remember thinking that I thought I was going to give birth! My mum called out the GP who said I had 'gastroenteritis' although I didn't have any sickness and knowing what I do now I suspect that was my first endometriosis attack. I cannot remember any other specific occasions of pain but my periods were always long and very heavy. The gym kit we were expected to wear at school consisted of a short skirt and gym knickers and I felt so distressed at the thought of wearing it when I had my period that I used to often ask my mum for a 'note'. The PE teacher, however, took offense at this and would pick on me in front of the other girls. In the end, my mum had to go to school to complain. My PE teacher then stopped and I could sit out the PE lessons in peace. Read the rest of this entry »
Posted by The Be Prepared Period Team
Wednesday, March 6th, 2013
This post has No Comments
---
Endometriosis: Janette's Story

My periods started the week before my 11th birthday. They weren't painful or heavy to start with but they were irregular and a bit of a nuisance, which I guess is pretty normal in the beginning.
By the time I was 12 they had gotten much, much worse and were heavy and painful. The pain got so bad it was causing me to vomit and pass out, I was getting migraines, and I was missing school because of it. I would spend my time curled up on the bathroom floor waiting for the pain to pass. I went to my GP who decided to put me on the contraceptive pill and give me mefenamic acid (Ponstan). I also got tested for anemia because the bleeding was so heavy, but that came back negative.
The pill seemed to help with the heaviness, but I still had the pain. I thought it was just one of those things and I was one of the unlucky ones.
By the time I was 13 we had moved to a different area and I had a new GP. I spoke to them about it throughout my teens, and must have tried about 5 different variations of the pill during that time. During my GCSEs it was really bad, and I remember my GP saying to me it wasn't normal to have this pain, and that he'd keep trying to help make it better. Sadly he left not long after that so things didn't quite go to plan! I got stuck with a different GP and I think I just got used to being in that much pain during my period, I sort of gave up on finding anything that would make me better. Read the rest of this entry »
Posted by The Be Prepared Period Team
Tuesday, March 5th, 2013
This post has No Comments
---
Better Your Period Product Pack Giveaway!
We are "March"ing into Endometriosis Awareness Month with a fun giveaway announcement! This Friday we'll be hosting a special tweet chat designed to raise awareness with a special guest from the Endometriosis Research Center and Dr. Sallie Sarrel. You'll get a chance to learn more about this horrible disease affecting millions of women, hear common myths (and truths!) and more.
To promote the tweet chat and encourage participation we are announcing another great giveaway. It's actually a special giveaway for us. Why? Because you are getting a sneak peek into a BRAND NEW line of product packages designed to help women everywhere have a "Better Period!"
For all of you new to BePreparedPeriod.com it is our mission not only to prepare all girls for puberty, to break the silence on this "taboo" topic with open menstrual conversation, but to also help empower every woman to have a Better Period.
Of course not all period issues can be solved or relieved by products, but many can. Issues such as:
Uncontrollable heavy flow
Allergic reactions / irritation
Vaginal dryness
Discomfort
Increased cramps / flow
TSS concerns
Environmental impact
Chemical exposure
Inconvenience
So what is this giveaway we're offering? We are giving away a $25 BePreparedPeriod.com Gift Card, perfect for spending on our Better Your Period Product Pack – Regular (as seen above) or applied to one of our other packages. Each package includes a few of our favorite products PLUS a Better Your Period Action Guide designed to give you simple steps to achieve a…Better Period!
For more info on the different packages we now offer, or to purchase your own today click the appropriate package below or visit the Period Kit section of our site.
Better Your Period Product Pack – Lite
Better Your Period Product Pack – Regular
Better Your Period Product Pack – Super
Better Your Period Product Pack – Ultra
*With this giveaway being designed to promote our upcoming TweetChat, Friday, March 8, 2013 the winner must be present to win. (Present, being defined by posting at least one #PeriodTalk tweet between 1:40 and 2:40pm Eastern on March 8, 2013.)
Want to stay up-to-date on our giveaway opportunities or upcoming tweet chats? Sign up for our giveaway notifications and be notified the next time we are giving away more FREE stuff! Receive Tweet Chat announcements/reminders by signing up, here.
"Click Here" for more details about the chat. To Enter the giveaway: Read the rest of this entry »
Posted by The Be Prepared Period Team
Tuesday, March 5th, 2013
This post has No Comments
---
Endometriosis: Gemma's Story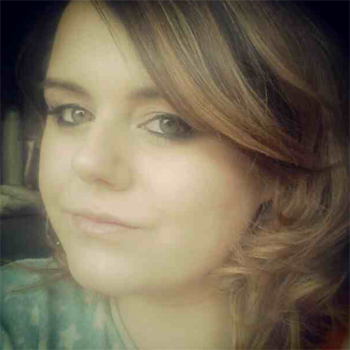 Hi, my name is Gemma Binns and I live in Liversedge, West Yorkshire in England.
Here's my story. I started my period when I was 10 or 11 and straight from the get go they were bad. Very painful and heavy, however they started off fairly regular so my mum decided not to do anything about it.
By the time I was 13 I was having periods every 2 weeks at which point my mum took me to the doctors. All they said was I was still young and it would take time to regulate and that some women have more painful periods than others. But he still put me on the pill.
I remained on the pill until I was 22. My periods were still very painful and heavy throughout my time on the pill. I came off the pill as me and my fiance were trying for children. My periods from that point got worse and worse to the point where I was only going a week without bleeding and there wasn't a moment when I didn't feel pain.
Just 9 months after coming off the pill I collapsed after passing a vast amount of blood while in the shower. I couldn't stand and I was having cold sweats. I explained what had happened over the phone with a nurse and she suspected I had had a miscarriage very early on in pregnancy. Read the rest of this entry »
Posted by The Be Prepared Period Team
Monday, March 4th, 2013
This post has No Comments
---
Living With Endometriosis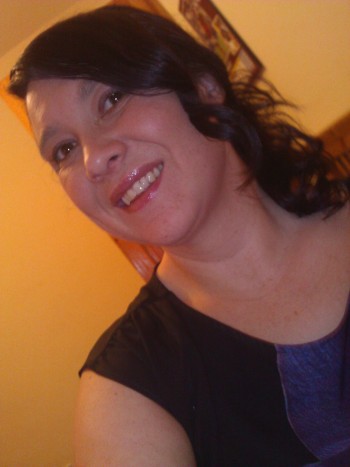 The Beginning ………
Instead of feeling sorry for myself I have made the choice to raise awareness and support for Endometriosis.
This is an overview of my story so far………..
In my early teens I always suffered with heavy and painful periods and in the early days I believed that this was normal. I don't know what was worse the pain or the bleeding.
At 14years old my mum took me to see the GP where he prescribed me pain killers which worked for a while but after a few months they weren't making a difference and the pain was worse. I was constantly going back to GP where he would prescribe me different pain relief and also put me on the pill at 15yrs old, however, no matter what was tried each month I would suffer severe pain in my abdomen, side and right arm. Each month I would be in tears especially the first 2 days as they were the worse.
At 18 yrs old I was told by my GP at this point to try having a child as sometimes this helps. I couldn't believe what I was hearing. I was 18yrs old, had my whole life ahead of me, the last thing on my mind was to have a child. At this point there was no point going back to him as I wasn't being taken seriously; so I carried on with the pill and painkillers and each month I would just try and cope with it. Read the rest of this entry »
Posted by The Be Prepared Period Team
Sunday, March 3rd, 2013
This post has No Comments
---
Twitter Stream
Facebook
Do You Like This Site ?
Grab our Button for your Site!
Copyright © 2011 Be Prepared, All rights reserved, Powered by : Glowing Web